Expand your export sales with Prospectika® Export
Outsourced export assistants for 10 times better efficiency
Over 70% of regular commercial emails go to the spam folder or are simply deleted because they do not meet the best sales techniques
With the FAB sales method, we create campaigns that constantly bring inquiries and move your business forward.
We have over 20 years of experience in export business and use the most effective correspondence techniques to reach real deals. In this way we achieve ten times higher conversion than most export specialists. We use proven sales algorithms and provoke the maximum number of potential customers to make a real inquiry. Our sales consultants prepare the most appropriate sales strategies to ensure deals in the fastest way.
Continuous search for importers, distributors, chains and corporate customers
We are looking for customers 24/7 and we already have over 50,000 contacts of importers and distributors
The Prospectika® Export software robot was created by professional B2B salespeople and works on the basis of the best algorithms, strategies and sales methodologies. Your offers are guaranteed to reach people who make purchasing decisions and place orders. The system mimics sending offers as if your export managers were doing it manually. As a result, our experienced export specialists reach real deals very quickly - most often within just three months.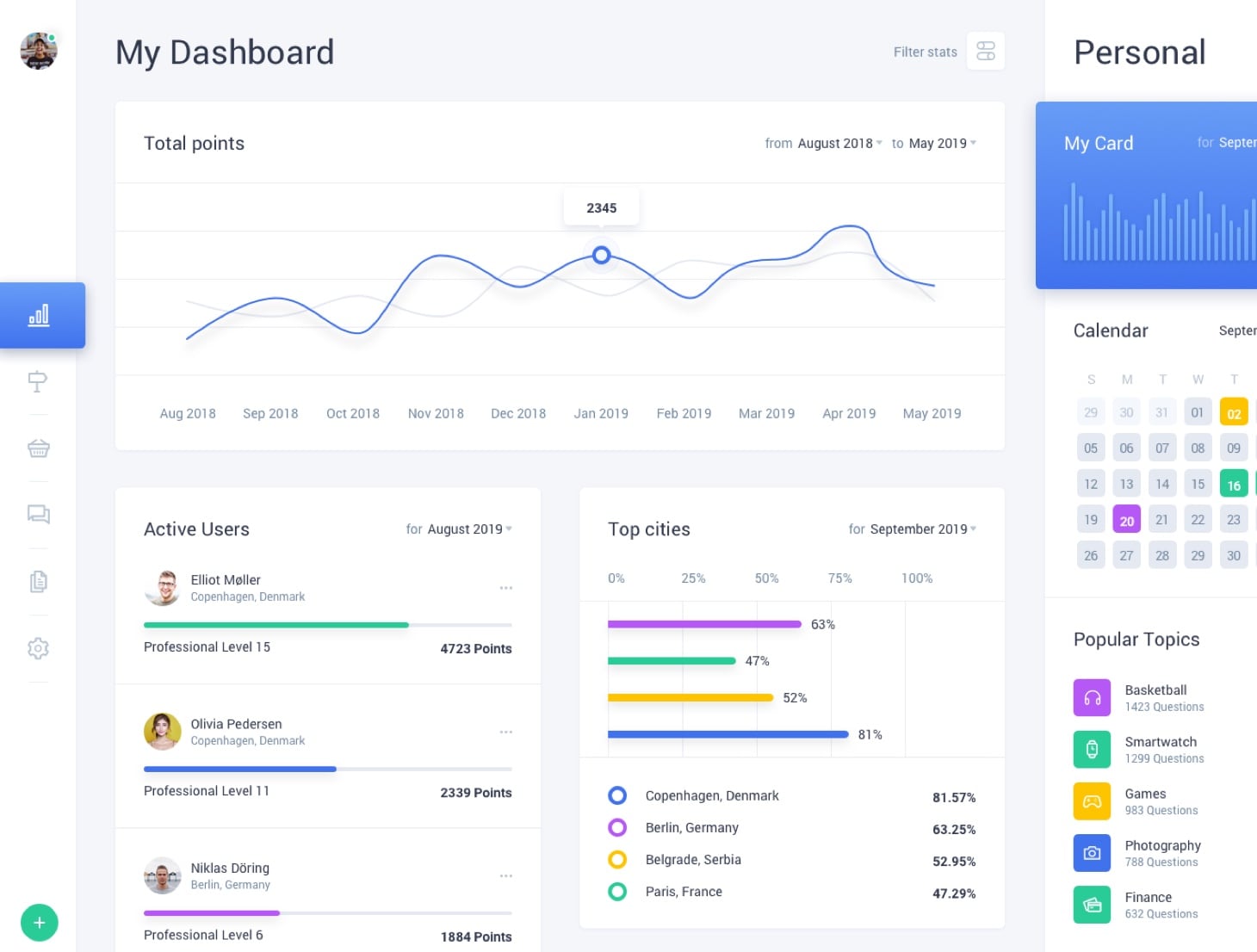 Our database exceeds 50,000 contacts of distributors, wholesalers and importers. Contacts are validated daily because our export department offers on behalf of various manufacturers every day. The contacts are carefully categorized in order to contact the maximum number of suitable contractors who can quickly decide to order. The software robots are constantly analyzing categories and supplementing them with new promising contacts.
The team behind Prospectika® Export consists of highly qualified sales consultants who take care of your export campaigns. They analyze inquiries and correspond on a daily basis to reach the maximum number of deals. Our export specialists professionally answer every inquiry within hours and take over all the work on the export trade.
Main advantages
Your company is free from the boring and monotonous gathering of contacts and the endless sending of offers. With us you focus only on real sales.
With the Prospectika ® Export database you have access to 50,000+ validated contacts of distributors, importers, wholesalers and retailers worldwide. This is an opportunity for each manufacturer to test their products to a variety of export sales channels. For example, organic chocolate producers can offer at the same time to confectionery distributors, to importers of organic products, directly to organic shops or to wine distributors.
We create the necessary export campaigns in accordance with special and proven algorithms for maximum inquiries. You have no commitment up to the time of the deal other than sending samples.

With us, everything is automated because we work with software robots with artificial intelligence. So we can send personalized offers periodically and long-term without entering the spam folders.

For example, if today a certain importer does not need a new supplier, this does not mean that three months later this will not change. That's why our robots monitor every letter, statistic and reaction from the opposite side and remind through offers constantly about the products. In this way, your products are periodically in the focus of potential importers and distributors, and this generates inquiries from all over the world all the time. So every month you can have new sales partners from every corner of the globe.

Why choose us?
This is what makes our customer search methods so effective
Professional sales consultants next to you all the time
Our professional team of sales consultants prepares for you the most effective communication with potential customers. This way you will receive inquiries immediately. Our team of professional export managers leads communications to a deal with great success, most often 4 times more efficiently than the average salesforce activities.
Ready to go
We will create your professional campaigns to start receiving inquiries within 48 hours
Precise databases
We can immediately start offering with our ready-made databases of verified distributors or manufacturers. You can also quickly import your own contacts to wake them up for deals
Easy and fast
You do not need to have qualified specialists to run your export deals. Our professional export specialists will take over all the work.
Constantly next to you
Our sales consultants will be with you all the time to help you find the best opportunities. You can count on us for all kinds of business consultations, price studies and pricing itself.
Powerful statistics
You can follow the whole process from start to finish. You have access to which contacts we offer. You see all inquiries at once. You receive a copy of each answer. You are familiar with the weekly analysis of who the potential customers are, what the next steps will be.
Software configuration
We will configure a fully automated customer search system for you. We will do all the necessary campaigns to find new customers even without our help
Private cloud
All data is completely protected in a private cloud. We archive every query so you don't miss a single opportunity.
Customize the software
If you have any additional requirements for new customers, we are here to find the most suitable options
Support
Our robots offer constantly and our specialists keep them ready 24/7. You can rest assured that they are working all the time to bring inquiries every day.
Flexible process
You can segment contacts by different criteria and guide the outsourced department to different sales channels, specific countries and specific actions. You can increase or decrease the number of inquiries according to your speed of running the business. You can leave samples with us and we will take care of sending them.
Experience
We communicate every day with various export customers and convince them to buy a variety of goods and services. We can compare results between different industries and select the most effective sales techniques.
Excellent experts
We segment customers very carefully and keep correspondence focused on the deal. We validate the potential customer's interest before sending samples and reduce the cost of export activities.
Reaching a deal
Our goal is to reach real deals as quickly as possible and to fill your production capacity. We do not deviate from secondary tasks and achieve our goals in a short time.
Deep understanding of B2B business
We understand exactly what the business customer wants to hear in order to make a purchase decision and make an inquiry. That's why our sales campaigns are so successful.
Prospectika ® B2B - junior outsourced export assistant
from 500 € / monthly
Export campaigns every month

Monthly update of database



Prospectika ® Export - senior outsourced export assistant
from 1300 € / monthly
Continuous campaigns to thousands of contacts of importers and distributors around the world
Weekly analyzes of correspondence
Focus on the most potential opportunities
Serving inquiries and achieving a real deal
Full support for reaching a deal
Analysis of statistics
Own Prospectika® implementation
from 3 500 €
We can install and configure your own automatic system to optimize the performance of your export department:
Export website with unlimited pages
Intelligent sales automation enhanced with AI

Continuous campaigns to thousands of contacts of importers and distributors around the world
Ready-made contacts in your industry
AI

Software update and maintenance for 12 months